G-FEST XXVII Special Guests
(Archive)
The following special guests appeared at G-FEST XXVII.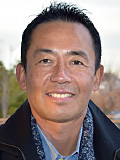 Photo ©
Brett Homenick
Guest of Honor: Hiroyuki Kawase
Hiroyuki Kawase is well known to all G-fans for his starring roles as Ken Yano in Godzilla vs. the Smog Monster in 1971 and Roku-chan in Godzilla vs. Megalon in 1973. He also appeared in the TV series Saru no Gundan (for Tsuburaya Productions) which was later edited into the movie Time of the Apes. After concluding his stint as an actor, Kawase went on to become an airline pilot. Kawase-san was at G-FEST XXVII all weekend to share his memories and sign autographs.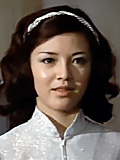 Guest of Honor: Tomoko Ai
Returning to G-FEST, the beautiful Tomoko Ai played the tragic character of Katsura Mafune in the final Godzilla film of the Showa series: Terror of Mechagodzilla, released in 1975. While this was her only appearance in a Godzilla film, Tomoko Ai remains one of the series' most popular heroines. She also played in the Tsuburaya television series Ultraman Leo.